Coordinator: Prof. Dr. Juan Miguel González Velasco Ph. D.
Full Professor FCFB - UMSA
Philosophy

The Center for Monitoring and Quality Management will have as its scientific, academic and research philosophy the emerging paradigm of Complexity and Transdisciplinarity. Taking into consideration the complementarity and the paradigmatic religaje.
Mission
The CSEGC will have as its mission the self-evaluation, evaluation, accreditation and optional re-accreditation at the institutional requirement with a high level of quality applying scientific research, academic processes and with strong social work projected to the national and international context.
Vision
That in the next 3 years the Center for Monitoring and Quality Management will be accredited internationally and will provide the Faculty with international accreditation and re-accreditation processes for the improvement of the academic and scientific quality of the institution.



CSEGC Research Lines

Optional Academic Model

University Accreditation and Reaccreditation Indicators

Self-Assessment and Internal Evaluation Model

Learning-Teaching Process

University Quality Process

Quality Management

Good practices

 

  Permanent Activities

 

Scientific publication in Journal, OJS, abstracts

Publication of books

Assistance to national and international events concerning

Organization of national and international events

Scientific research and application of statistics applied to processes

Continuous training

Con-science Magazine

Science Bulletin
---
PUBLICATIONS GENERATED FROM THE CSEGC

CON-SCIENCE MAGAZINE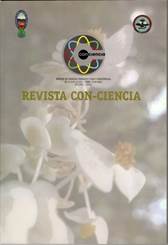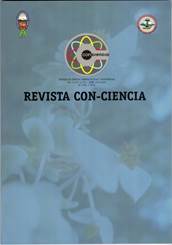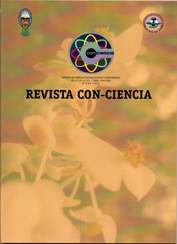 SCIENCE BULLETIN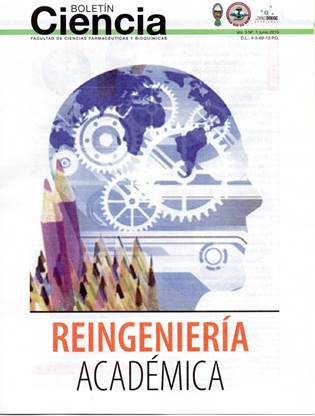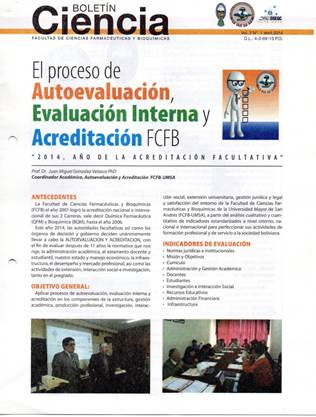 2014 ACCREDITATION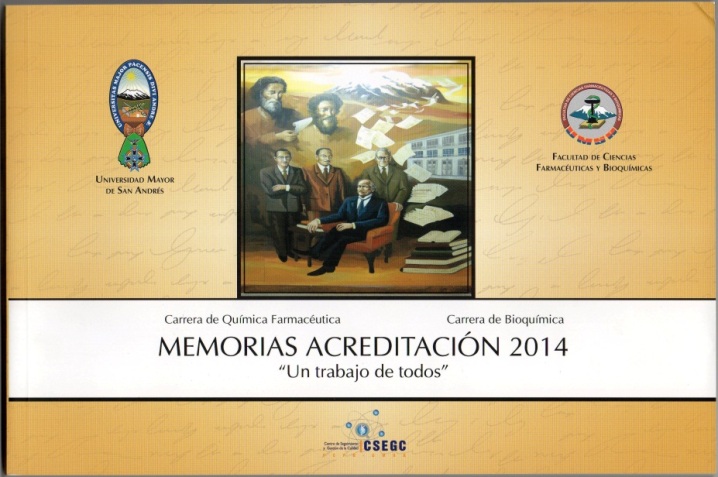 ---
ACHIEVEMENTS UNTIL THE MOMENT
 Co-organizer of the Self-Assessment, External Evaluation and Career Accreditation Process

Organization I Student Scientific Olympiad

I Academic Conference on Pharmaceutical and Biochemical Chemistry

Career Curriculum Workshops 2015

Situational Career Diagnosis

 Participation in different national and international events (IV CONARIC, Goiania-Brazil Creative Schools Network and International Congresses of Complexity and Transdisciplinarity

Advisory member of the Optional Academic Council (CAF)

Scientific publication in magazine, book and digital format

I Academic Conference on Pharmaceutical and Biochemical Chemistry

I Student Scientific Olympics of Pharmaceutical Chemistry and Biochemistry
---
Center for Monitoring and Quality Management (CSEGC)
Faculty of Pharmaceutical and Biochemical Sciences
University of San Andres
La Paz - Bolivia
Av. Saavedra No. 2224 Floor 2
Tel.: (591) 2 - 2612453