¡WELCOME!
I ive you the warmest welcome to this, your Faculty as members of the Universidad Mayor de San Andrés. I urge you to take advantage of everything that the University offers you, where we aim to provide you with comprehensive training. Therefore, in addition to theoretical and practical knowledge, they will have the possibility of numerous sports and recreational activities; to witness and participate in various artistic and cultural events; to take courses and workshops in different areas of knowledge; to learn new languages, and also, to use the most modern information and communication technologies.
In our house of studies we want you to develop the values ​​that allow you to perform as citizens committed to your society. Citizens with a critical conscience who know how to distinguish information, generate and process it until it becomes useful knowledge to society.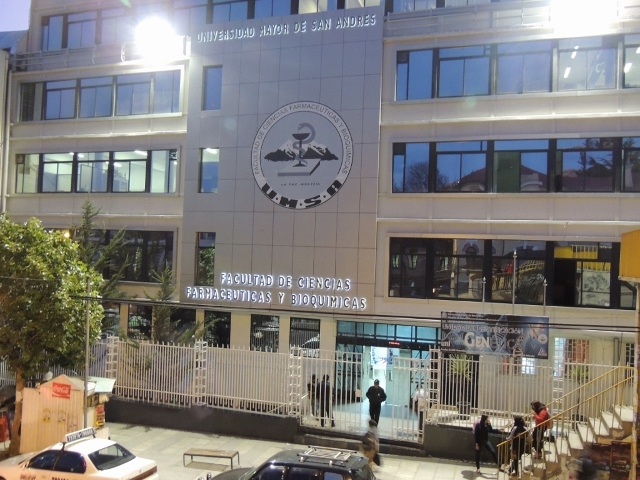 In the UMSA you will find a plurality of ideologies and thoughts, so you will have the opportunity and the challenge of learning to respect the other. Here you can talk and discuss with those who think differently. Here we want them to exercise generosity, solidarity, service to the most unprotected.
You, university students, must be clear about the commitment you assume with the institution and with your society. This is even more valid in these times when young people constitute one of the most vulnerable sectors in the face of the social and economic inequality that characterizes our country, given the difficulties they have in finding opportunities for study and work.
You are the main hope for our nation to advance in the execution of the social changes that are required, to achieve a true development of national potentials, to reach a society with less injustice and to insert our nation among the most advanced in the world. .
His generation has shown in other latitudes a growing willingness to change things that no longer work. It is you who can provide the energy and courage necessary to modify the course and achieve the improvement of the majority of our population.
Faced with the challenge, you must be aware of the importance of your preparation and the opportunities that open up for you to be part of the great Faculty of Pharmaceutical and Biochemical Sciences, an institution that works to fully develop your potential and talents.