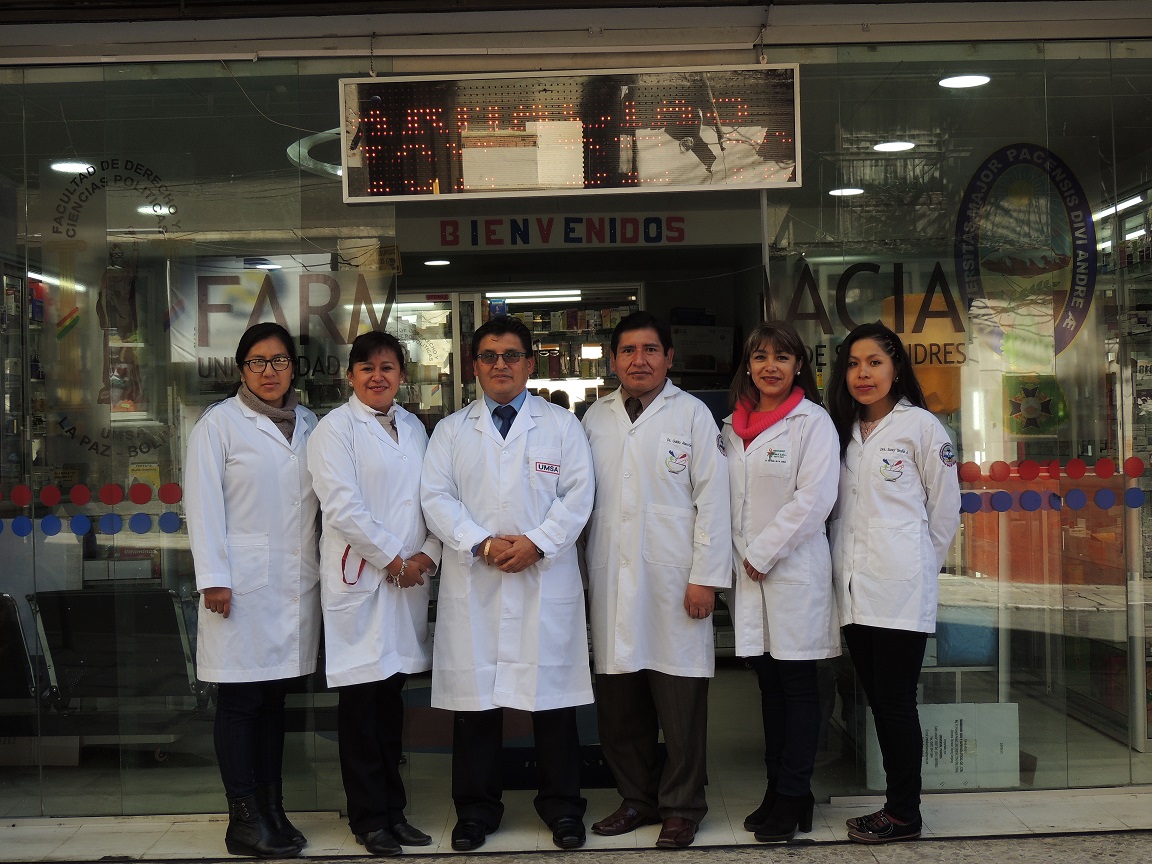 BRIEF HISTORICAL REVIEW


The University Institutional Pharmacy was created by means of the Optional Resolution and Secretarial Resolution of the Ministry of Health No. 1062 of December 30, 1993, under the Faculty of Pharmaceutical and Biochemical Sciences of the Universidad Mayor de San Andrés.

The importance   to have an Instrument that operationalizes the operation of an orderly set of criteria, standards and quality methodologies that regulate the structuring process   of the Institutional Pharmacy, it became clear since its creation, with salvageable considerations that are taken into account, in this regulation contributing to the achievement of the institutional objectives.
MISIÓN Y VISIÓN
MISSION
To guarantee the integral, integrated and continuous attention of the health needs and problems of the population, both individual and collective, having the medicine as one of the essential elements, contributing to its equitable access and rational use.
VISION
Pharmaceutical Services, with integral and integrated attention to the health system, committed to achieving health results that respond to the needs of the individual, the family and the community, promoting access, rational use of medication and promotion , recovery and preservation of health .
OBJECTIVES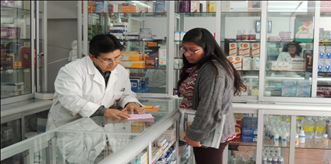 Dispensing of safe and cost effective quality essential medicines according to the scope of the most prevalent health problems from an epidemiological, clinical and therapeutic point of view.

Training of human resources in the management and theoretical and practical knowledge of medication management through the rotary internship of the Pharmaceutical Chemistry degree.

Develop pharmaceutical management with the same economic resources generated by the institution.

Generate criteria and skills in the management of medication and galenic preparations specifically in master preparations.

Management of the necessary instruments of income control and inventory control.

PERSONAL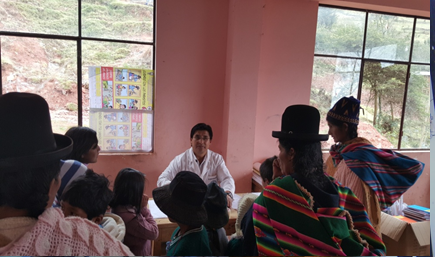 RESPONSABLE: Dr. Marcos Escobar Butron
Bioquímico - Farmacéutico Esp.DX.de laboratorio Clínico mención Bioquímica Clínica, egres. Maestría en Gestión, Atención y Farmacia Clínica, Diplomado en Educación Superior, atención Primaria en Salud.
Located in the Faculty of Pharmaceutical and Biochemical Sciences of the Universidad Mayor de San Andrés, Av. Saavedra No 2224 of the Miraflores area of ​​the city of La Paz - Bolivia.

Hours of operation: From 8:30 a.m. to 7:00 p.m.
PROJECTS

INSTITUTIONAL PHARMACY IN THE FACULTY OF ECONOMIC AND FINANCIAL SCIENCES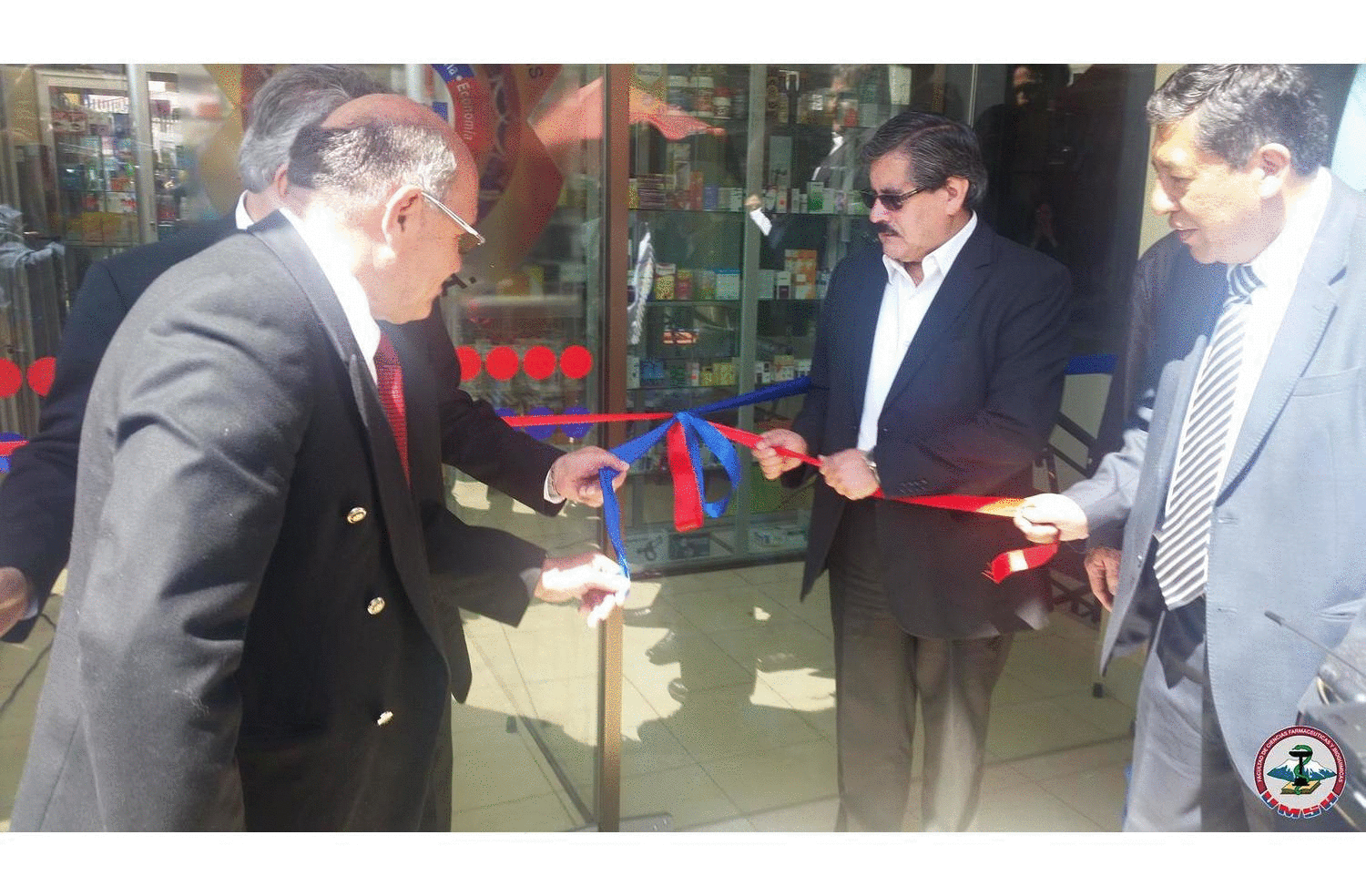 INSTITUTIONAL PHARMACY IN THE FACULTY OF LAW AND POLITICAL SCIENCES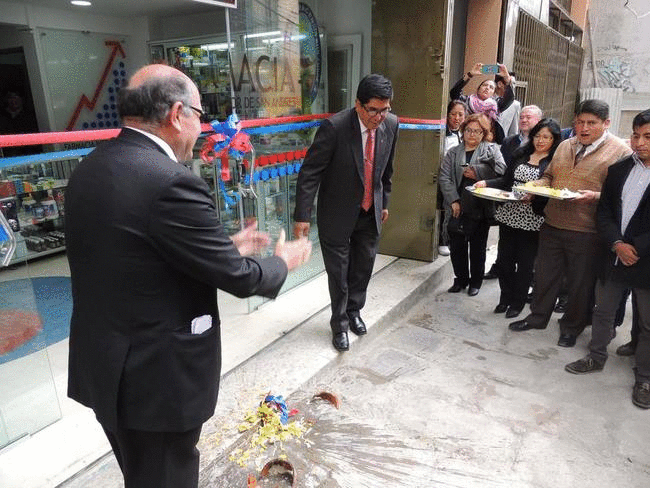 Implementation of the pilot laboratory for the manufacture of drugs and generics.